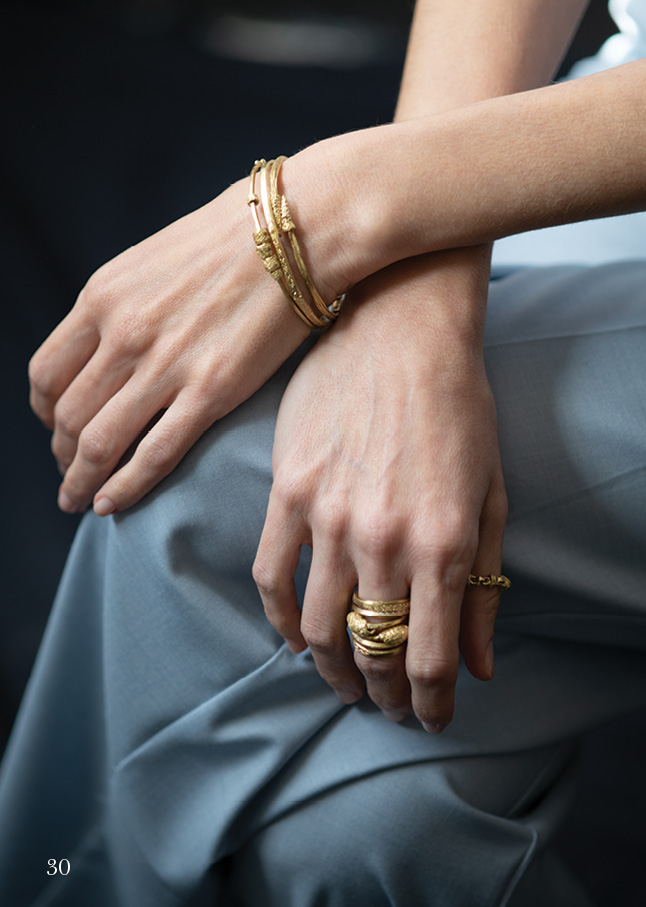 Our Agenda
I choose to work out of a sense of freedom, to create from within, from that innermost place that examines and seeks inspiration.
To design out of a desire to illuminate natural beauty – both of the gold and gemstones, and of those who wear them.
Everyone who comes to our store knows that we place much emphasis on connecting the right piece of jewelry to the right person. We take the time to get to know the website Champion and you, listening to what feels right and combining our experience and knowledge to make the right connection.
We can take any piece in the store and make it unique, with the necessary changes and adjustments that will make it distinctive and meaningful, just for you.
The idea is to play – to take a concept and transform, change, replace, renew and reinvent it. To play – to enjoy the process of self-expression and re-creation.
About The Creator
I have been discovering and reinventing myself in the world of jewelry, over and over again, for more than 30 years. When I chose to work with gold, one of the most expensive metals in the world, I entered an arena that had long been dominated by old ideas. I decided not to be afraid – not to be afraid to play with the material, to break away from the traditional professional thinking about flawlessness. I believe that coarseness and rawness are part of what makes a piece unique; that imperfections are the embodiment of the whole. I understood that the point at which color, shape, texture and light all come together, is where something very accurate and precise happens – it's where the piece comes to life.